If you like Undiscarded, tune into The Brooklyn Public Library's flagship podcast, Borrowed. Brooklyn has so many stories to tell, and a lot of them start at the library…
New York City is teeming with personalities larger than life itself – unapologetically brash, no-nonsense folks who can be intimidating but will always have your back. One of the greatest privileges of hosting this podcast project is not just delving into the city's rich history but also acquainting myself with the colorful characters who populate it.
One of my favorite aspects of this project is the opportunity to interact with my enthusiastic guests, each passionate and worthy of a podcast feature themselves! But I especially love learning about unforgettable New Yorkers such as Charlie DeLeo (Episode 1 – lightbulb), Bill Butler (Episode 7 – Rollerskate), Asha Wabe (Episode 2 – Mannequin), who have come up in our episodes. But one of my favorites (even though you are not supposed to have one) was the story of Adam Petrella, who ran the beloved Petrella's Point Newsstand at the border of Little Italy & Chinatown for nearly three decades.
Petrella's Point, Adam's newsstand, became an episode obsession for me and my co-planner, Jacob. Now reconfigured and preserved within a museum, it's a vibrant red manifestation of old New York, bursting with hand-drawn art and declarations. This newsstand, unlike the sterile silver rectangular kiosks that now litter the city, embodies the spirit of a New York gone by.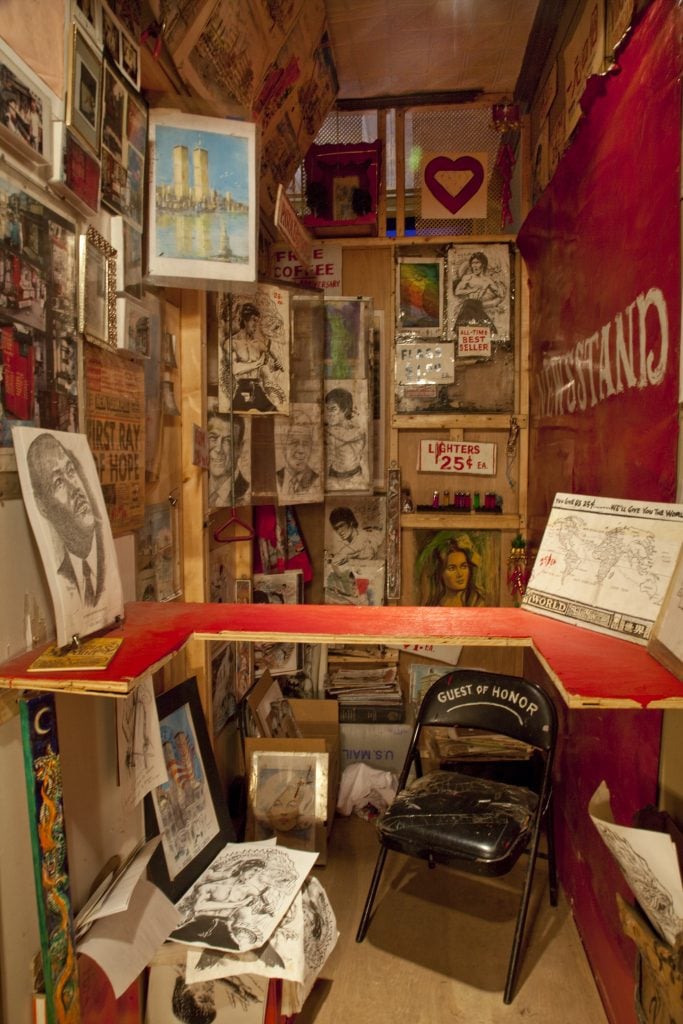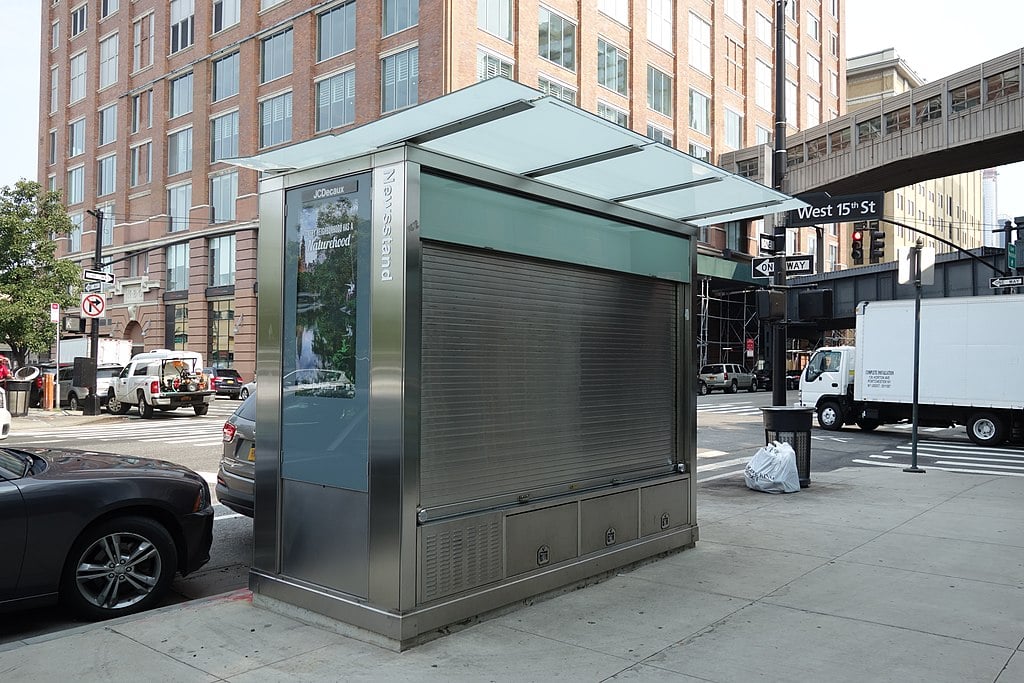 The newsstand encapsulates themes significant to many New Yorkers – the disappearance of historical institutions, evolving neighborhoods, political changes impacting local life, the city's vanishing quirkiness, and the passionate preservationists striving to keep these memories alive. The City Reliquary, in essence, serves as a container for these invaluable relics of New York, and Petrella's Point exemplifies their work perfectly.
Petrella's Point was more than a newsstand. It was a community hub where locals picked up their daily essentials and experienced Adam's unique take on the neighborhood. His stand, dotted with humorous and helpful directions, also showcased his own artistic creations – the famous Bruce Lee and Marilyn Monroe drawings and pictorial narratives of the neighborhood's changes over the years. As noted by Dave Herman on our podcast, Adam's stand served as a source of inspiration for the City Reliquary.
Just like the Jewish delis we discussed in episode 3, newsstands too have dwindled over time. Once numbering over 1,500 in the 1950s, now only about 300 stand, primarily in Manhattan. The shift from paper to digital news played a part, but politics as always contributed to this decline. In 1997, Mayor Giuliani increased the annual fee charged to news vendors from $538 to $5000, and sometimes even more if the location was more desirable. The Street Furniture Bill of 2003, introduced during Bloomberg's term, called for the removal of the diverse, sometimes ramshackle newsstands, to be replaced by homogenous silver structures. These changes led to protests by Adam and a handful of newsstand operators, but to little avail. The original Petrella's Point was even torn down covertly in the night in 2004 by a bank that moved in on his corner, only to be restored after community outcry. The bank agreed to pay for it's replacement which was wood unlike it's metal sturdy predecessor. Adam salvaged what he could from the dumpster and fortified the new newsstand with metal planks. Sadly, Adam's passing in 2006 marked the end of Petrella's Point as we knew it, saved ultimately by the Reliquary.
Here are some shots of Newsstands over the years in NYC.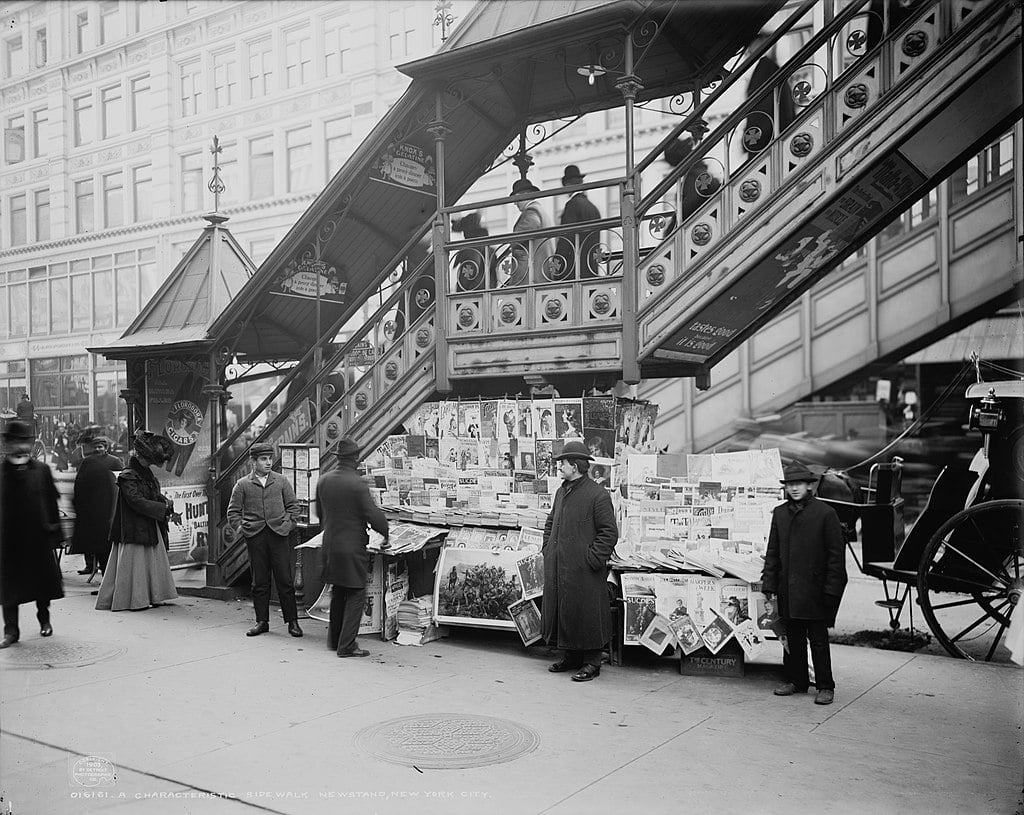 The nostalgia for what Petrella's Point represented still lingers. A Reliquary version of the stand was displayed at the Dumbo Arts Festival thanks to Dave Herman. The in April of 2013 three artists Anne Libby, Elise Mcmahon, and Sophie Stone created an homage to Adam's beloved stand. The Petrella's Import pop-up sold indie zines, journals, art and also regular Newstand fare. As the city frequently transforms, lamentations for the loss of its originality and individuality are common. Fortunately, we can still celebrate the memory of these characters and institutions through the City Reliquary.
Additional Reading & References:
About Adam
-Adam Petrella, 85, newsstand owner who had an artist's soul – The Villager/NY AM
-Remembering Petrella's Point – EV Grieve

The Newsstands Battle/History
As Bloomberg's New York Prospered, Inequality Flourished Too – NY Times
Newsstands of Tomorrow Get Mixed Reviews Today – NY Times
News Vendors Face Prospect Of Last Stand – NY Times
How New Yorkers Are Fighting to Save the City's Struggling Newsstands – Thrillist

Patrellas Imports
BLNK: Petrella's Imports – Artfcity
Petrella's Imports Revives the Lost Individuality of NYC Newsstands – Hyperallergic