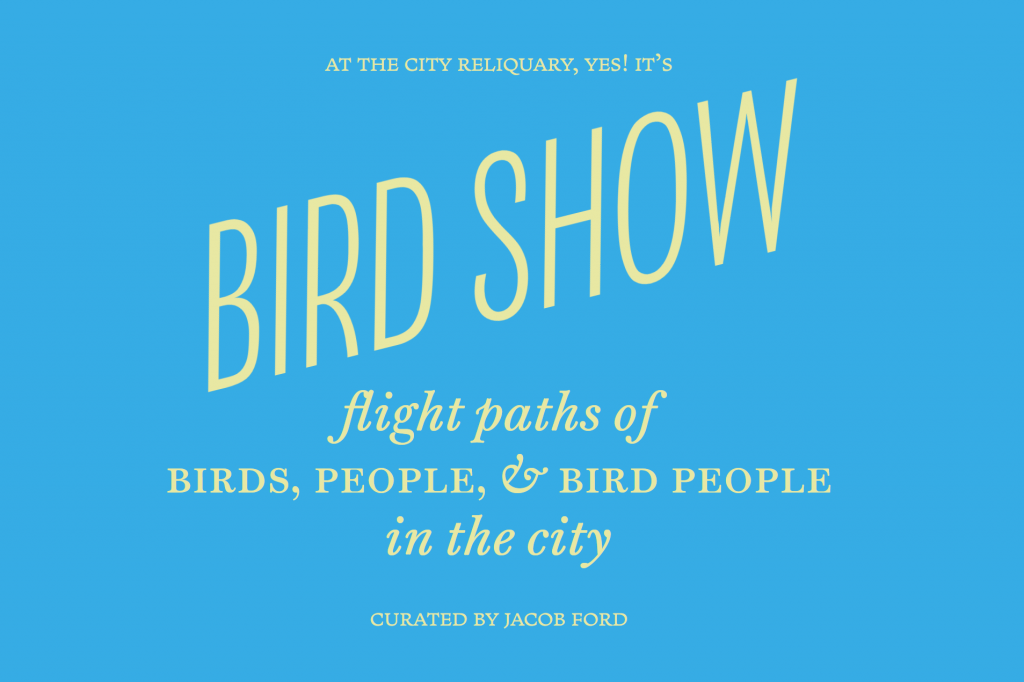 BIRD SHOW documents the ways humans & birds notice, help, and threaten each other. Like all New Yorkers, wild birds are jostling for space and rubbing shoulders with others as they go about their day. Sometimes those interactions are with humans, sometimes with other wildlife; often these interactions are to the detriment of birds, sometimes, to the detriment of humans, and sometimes, to the benefit of both.

Curated by our own Board Member and Designer About Town Jacob Ford, BIRD SHOW exhibits art and artifacts illustrating these human-bird interactions and asks how we can better adapt to our fellow creatures and create a better habitat for us all.
Taxonomized incorrectly as science fair, fairly as art gallery, but most specifically as museum exhibition, BIRD SHOW looks at humans watching birds, and the birds staring back.
Work & artifacts by
Andrew Garn
Gabriel Willow
Nina Katchadourian
Alex Tomlinson
Bird Union
Stephen Mallon
Daniel LaCosse
Duke Riley
Christian Cooper
Ryan Mandelbaum
Adrian Brandon
NYC Audubon
Project Safe Flight
National Transportation Safety Board
National Pigeon Association
Et cetera & more
BIRD SHOW will be on view through June 5, 2022.
Tags: BIRD SHOW, birds of nyc, exhibition, Exhibits, photography, pigeons