New Yorkers are fiercely loyal to their neighborhoods, whether they're native New Yorkers or transplants who've lived in the city long enough to earn "local" status. This sense of community and neighborhood devotion is stronger compared to other cities. When my husband and I lived in the East Village, he famously declared that there was nothing worth seeing above 14th Street, and many of our friends had similar opinions about their respective neighborhoods. It's as though the frenetic pace of the city compels us to hunker down and take refuge in our own corners of the city. A good friend who lives in Park Slope might as well live in another city! I was warned by a friend that when I moved to Sunnyside, Queens I'd stop coming into "town." And soon enough I became an ensconced local, my outside friends dwindling and reasons to venture off the compound less. It's only the post-pandemic fomo and work that's forced me to venture out more in the last few years.

As much as I love my hood, it's not considered a destination by visitors and often many New Yorkers. While Manhattan has glamour and cachet, Brooklyn has a brand, and the Bronx has grit and sass, Queens often gets short shrift. It's frequently labeled as the unsexy, unglamorous borough, but that couldn't be further from the truth. Queens is the World's Borough, with residents who speak over 120 languages and full of diverse cultures and cuisines. The 7 train is famously known as the "international express'. After eating in Queens I cannot even eat certain cuisine in town (my borough friends avoid "Manhattan Thai" like the plague). For immigrants like me, who have been assimilating for years in other cities, it's a blessing to be in a place where you are not an "other." And of course, like so many other places in New York, it is steeped in history. So it was a no-brainer to try and come up with a Queens-centric episode for Undiscarded.
It just so happens that one of the aims of Undiscarded was to showcase the City Reliquary's and CitizenRacecar's dedication to fostering civic partnerships and collaborations with cultural institutions in all boroughs. We did this with the 2nd Ave Deli episode, where we took a field trip to the New-York Historical Society. Since the Reliquary also houses a sizeable amount of World's Fair memorabilia, it made sense to invite the Queens Museum to our humble space for an episode. Luckily they were on board and we were introduced to Lynn Maliszewski, Assistant Director of Archives & Collections at the Queens Museum. It was fun to see Lynn and Jacob put on their History Nerd hats as they debated which artifact to choose. The stories that could come from our World's Fair collection are numerous, but we eventually settled on a group of old discarded model buildings from the famous Panorama of the City of New York, the crown jewel of the Queens Museum.
The Panorama of the City of New York is a scale model of all five boroughs created for the 1964–1965 New York World's Fair. The panorama, which was housed in the former New York City Building (now the Queens Museum), is an impressive work of art, occupying 9,335 square feet and featuring 895,000 structures built at a scale of 1:1,200. It was one of the Fair's most popular attractions, with an average of 1,400 visitors daily.
Despite being plagued by problems and deemed a financial disaster, the World's Fair was an ambitious project that left a lasting impression on attendees. Conceived as a celebration of the City's municipal infrastructure and intended to be used as an urban planning tool, the Panorama remains a living model to this day. The museum even updated the Panorama in 1992 with 60,000 changes using their original techniques.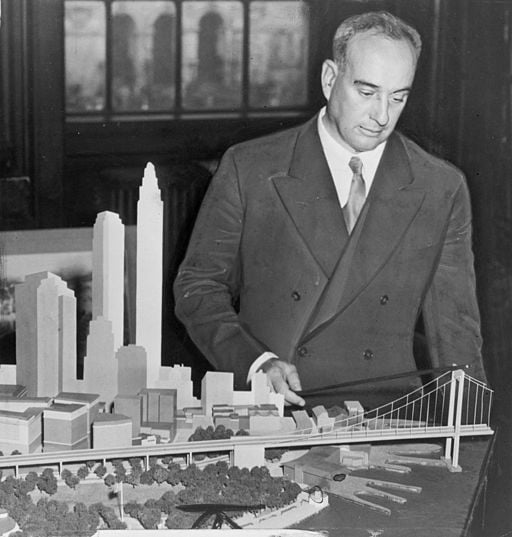 Visiting the Panorama is indeed a surreal experience, as Lynn mentions in the episode. It is overwhelming in its scope and scale, but at the same time, meticulously organized and detailed. Even though it has not been updated since 1992, you can see all of the major landmarks and neighborhoods of New York City, and even discover areas you never knew existed. It's a powerful reminder that we are all part of a vast, ever-changing city that offers endless possibilities to explore and discover. It's why we love New York! If you haven't been, you can add the Panorama and the Queens Museum to your (growing) list of reasons to visit Queens.

Hopefully, now that it's post-pandemic times, the Queens Museum will resume hosting the City Reliquary for its annual Panorama Challenge, the world's only geographical trivia-based game night.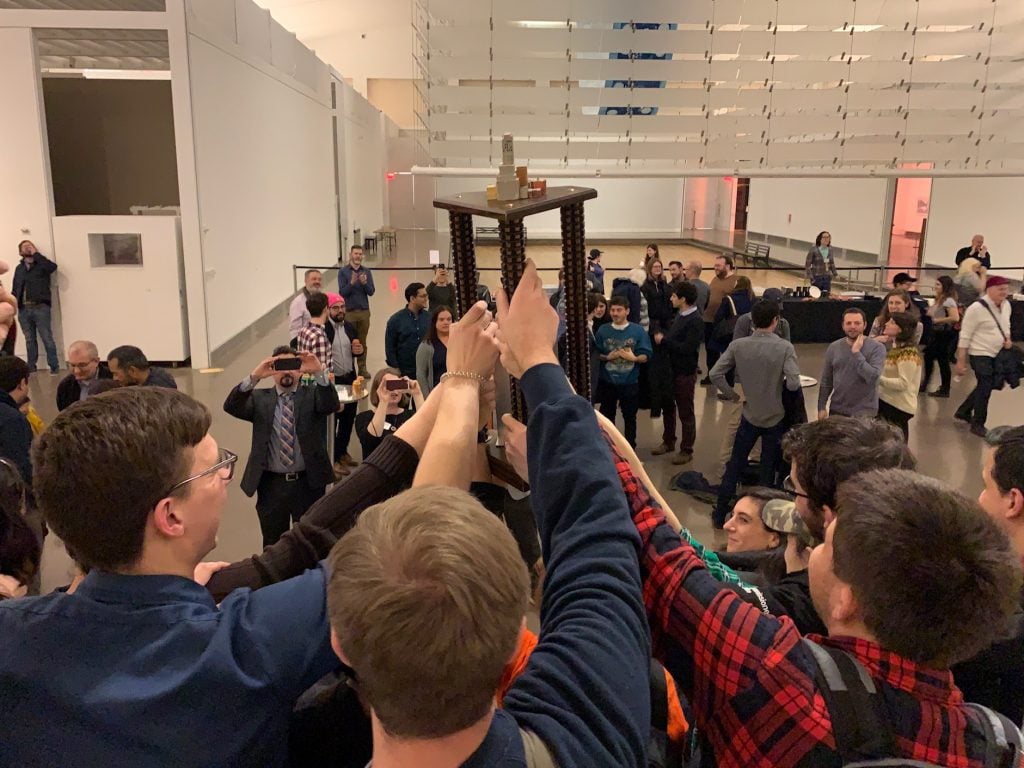 Additional Reading & References:
Detailed info about the Panorama at the Queens Museum
Events & Current Exhibits at the Queens Museum
World Fair info from the NY State Library
NYTimes article on the Panorama
Failures & Successes of the 1964 World Fair – analysis by Bloomberg
Buzzfeed shares some reasons why Queens is the greatest