Candy is the fifth food group, the fourth meal of the day, the one that you eat in between all the other meals. And as candy changed from treats sold by the pound from jars atop counters to mass-produced, mass-marketed chews and bars with colorful names, New York City was home to a thriving collection of candy and chocolate manufacturers, employing thousands of New Yorkers. 
America was growing into a candy-eating and candy-producing nation, and that candy (along with the American practice of eating it other than at mealtimes) would be exported all over the globe, much of it originating from here in the Big Apple. At the beginning of the 20th Century, the waterfronts of the East River were lined with sugar refineries, such as the Domino Sugar Corporation on Kent Street, started by the Havemeyer family, namesake of the street not ten yards from the Reliquary's front door. 

The refined sugar was used by candy manufacturers all over Brooklyn and the surrounding boroughs. In 1908, Brooklyn produced 130,000,000 pounds of confections, serving not only the 560 candy shops across Kings County, but also for national and international export and sale to the U.S. government for use as military rations.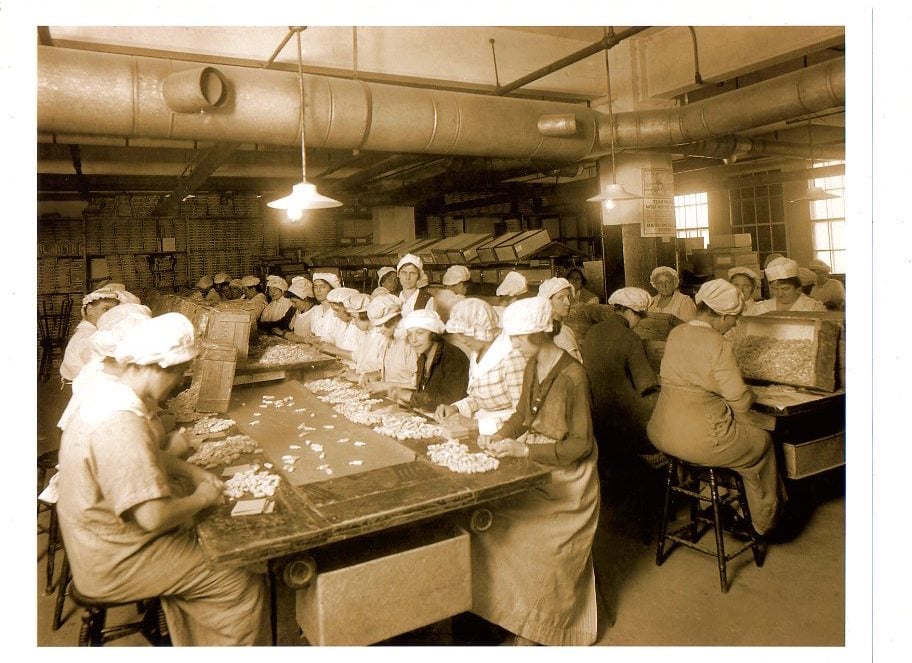 From the Rockwood Candy Company near the Navy Yards, to Phoenix Candy Company of Greenwood Heights and the nearby Topps Chewing Gum of Industry City, to Manhattan's Huyler's Candy on Irving Place near Union Square, this exhibition displays wrappers, packages, and ephemera of NYC's boisterous history of candy-making on an industrial scale.
As declared by the National Confectioners Association in the 1920s, "Candy is delicious food—enjoy some every day!"