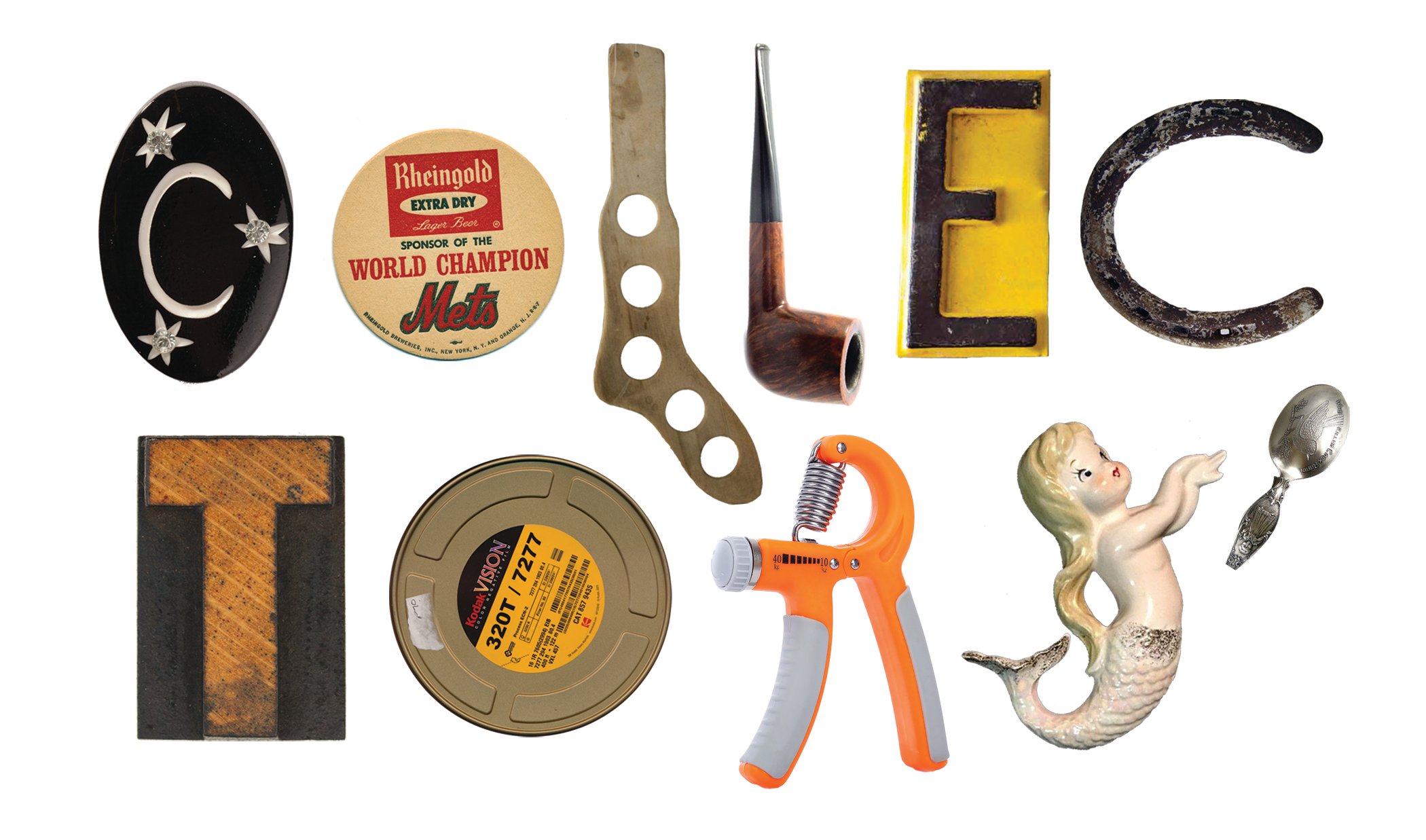 Collectors' Night 2018
New York City Fire Museum, 278 Spring St., New York, NY 10013
Online admission: $10 general/$7 Reliquary and Fire Museum members
Door admission: $13 general/$10 Reliquary and Fire Museum members
Buy tickets here!
RSVP on Facebook
The City Reliquary will be hosting its 13th annual Collectors' Night on Saturday, April 14th, 2018,6pm-8pm, at the New York City Fire Museum. Join us in celebrating curious collections, displays, and ephemera!
Each year, collectors and archivists — whose acquisitions run the gamut, from loose groupings to the hyper-specific–showcase their treasures to the public and participate in rapid-fire show-n-tells. This is an opportunity to get up close with collective labors of love.
Special guest speakers will focus on municipal collections of New York City and feature:
Brian Kelley's NYCTA project, which began as a simple collection of MetroCards taken from the ground and has since expanded to encompass Transit Authority materials, patches, pamphlets, pins, tickets, tokens, limited-edition MetroCards, and more.
Nelson Molina, a retired DSNY worker, will present on his Treasures in the Trash collection.
And a special presentation from Amanda Pietrzykowski, Collections Manager and Curator of the New York City Fire Museum, detailing the history and cultural heritage of the fire service of New York.
This year's collections include:
Coca-Cola ephemera (David Argov)
Earthrise Museum (Ben Sisto)
Museum of Interesting Things (Denny Daniel)
Squished pennies (Suzie Sims-Fletcher)
Found ID cards and corroding bottle caps (Harley Spiller)
Archival 16mm cartoons (Tommy Stathes)
Antique china, glass, bottles, and seaglass (Emily Kawasaki)
Chicago gang business cards from the 1960s-1990s(Brandon Johnson)
Collection of frog-related items (Dianna Maeurer)
Photo postcards from World War I (Chris Engel)
Shea Stadium ephemera (Jason Antos)
Labels and sign letters/numbers (Gail Mitchell)
The Wallet of Ronda J Smith – a collection of personal cards / credit cards / driver's licenses (Ronda Smith)
Items created by a number of companies and entities that share that collector's namesake (Glen Eden Einbinder)
Henry & Jay's Collection Agency (Jason and Henry McLean)
"The Operative Owl": a collection of primarily antique owls that function (Lesley Doyel)
Eiffel Tower collection (LuLu LoLo)

Retired NYC street furniture (Steven Gembara)

Polar bear collection (Olive Scanga)

Spider Gwen collection (Gwen Rosenstien)

Rescue Bot collection (Terry Haden)

Geological collection (Rosie Herman)

PETROLIANA – vintage items related to gas stations and the oil business (Kevin McGeary)

Potato Tomes – Books with "Potato" in the Title from all around the world (Jeffrey Allen Price)

Behind the Make Up – The Soulfulness of Clowns: A collection of clown portraits showing their private pensive moments (Georgine and Bill Eberight)
Pizza and been generously provided by Two Boots Pizza and Brooklyn Brewery.