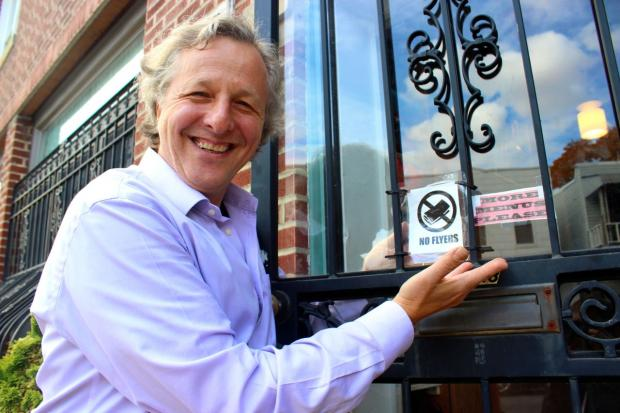 Dear friends and fellow Reliquarians,
We are proud to announce that our Sustainability Drive met its half-way goal last week!!  Now, we need to keep this momentum up.  There is still a long road ahead of us to make sure we can keep our doors open by Sunday, November 22nd with $3,000/month of sustainable funding!
Have you ever been Othered? Mocked? Felt like the weird kid in the back of the room? Does that feel good? We hear your resounding NOs and invite you to the City Reliquary, a unique spot in NYC where no one is shunted to the side, where all are welcome, where civicness and civility take precedence over money, status, and power, where equity and openness rule the roost with kindness and fun.  
 
I'm Harley Spiller aka Inspector Collector and I LOVE the City Reliquary, the tiny but vital artist- and community-led museum in the heart of NYC, a place where little becomes large, where choruses unsung are made audible to the masses. City Reliquary is an altruistic organization, a haven where ego and greed take a back seat to neighborliness.

I used to keep my oddball collecting passions secret – until I was introduced to City Reliquary, a supportive home for collectors of every stripe. It was in the City Reliquary's modest galleries that I found a welcoming public for my passion to present exhibitions about overlooked subjects including Mr. T, the first Black live-action superhero, Chinese restaurant workers, fortune tellers, even the humble chicken (only after exhibiting my collection of wishbones in CR's Community Collections case, from a tiny quail's all the way up to an 8-inch long pelican's, did I learn that wishbone collections are rare and valued by paleontologists who call them furcula and link them back to flying dinosaurs). 
A compassionate, public-spirited, and noble place is hard to keep afloat in our capital-crazed world but that's exactly what City Reliquary has been doing since its inception in 2002. Please join with the legions of fans who have visited and supported the CR, from YOU and me, to Borough Presidents and Shirley Chisholm, to professors galore and the free-spirited members of the Puerto Rican Schwinn Club. There's a home for all civic individuals at the Reliquary!
It's hard to find oxygen in these days of Covid-19 but there's no more worthy and humanitarian organization than City Reliquary. Please dig deep and join today to help City Reliquary keep on keeping on, forevermore!
Harley Spiller
Ken Dewey Director
Franklin Furnace Archive, Inc.
 
In honor of Harley's award-winning collection of Chinese menus, we have renamed our membership tiers this week after Harley's favorite vegetarian Chinese dishes:
$20/mo. General Tso's Tofu Level
$50/mo. Eight Treasures Vegetarian Fried Rice Level