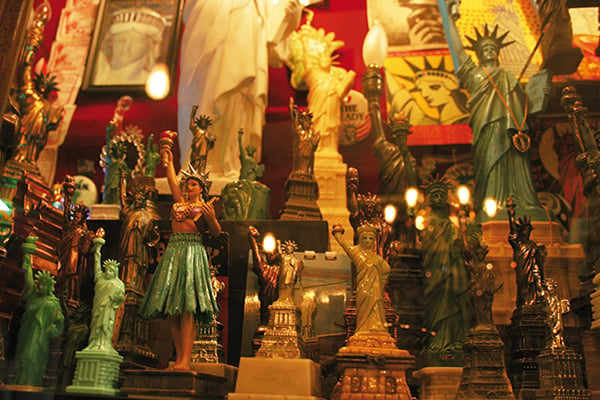 We did it!!
Last night, our supporters proved that there IS a future for the City Reliquary Museum on Metropolitan Avenue! With the help of hundreds of sustainable memberships, we were able to reach our goal, securing a new path forward for our beloved community-built organization.
This has not been simply an "end-of-the-year" fund drive, or a way to help a small business survive a global health tragedy. This is a new model for our long-term viability that will last us as long as our members are by our side.
If you became a member over the past two months, you didn't simply get us over a hurdle, you established a new road ahead. You committed to helping us see beyond the current challenges and provided us with a backbone that will help us thrive.
Having met our most basic needs for survival in the storefront space, we are now working to rebuild our coffers to support the programming and exhibitions we will once again be able to deliver in our Williamsburgh home.
As more memberships continue to push us past our basic goal, we are able to start thinking about what more we can do beyond simply paying the storefront rent.
Additional memberships and donations will help us; rehire our one part-time administrative staff position, resume efforts to catalog our collections and make them accessible to remote visitors, and resume planning for the public exhibitions we've put on hold since the summer.
Just weeks ago, we had to consider the very real thought that this would be the end of the road for the museum as we knew it. Now we see that it is the end of what we once knew, but for the better. Rather than packing and relocating countless city relics, we can once again plan on delivering the unique blend of art, history, and civic pride that made us a part of this community.
The work has not ended; your support has just made it possible to begin once again.
With most civic gratitude,
Dave Herman
Founder,
City Reliquary Museum
& Civic Organization

Tags: sustainability drive