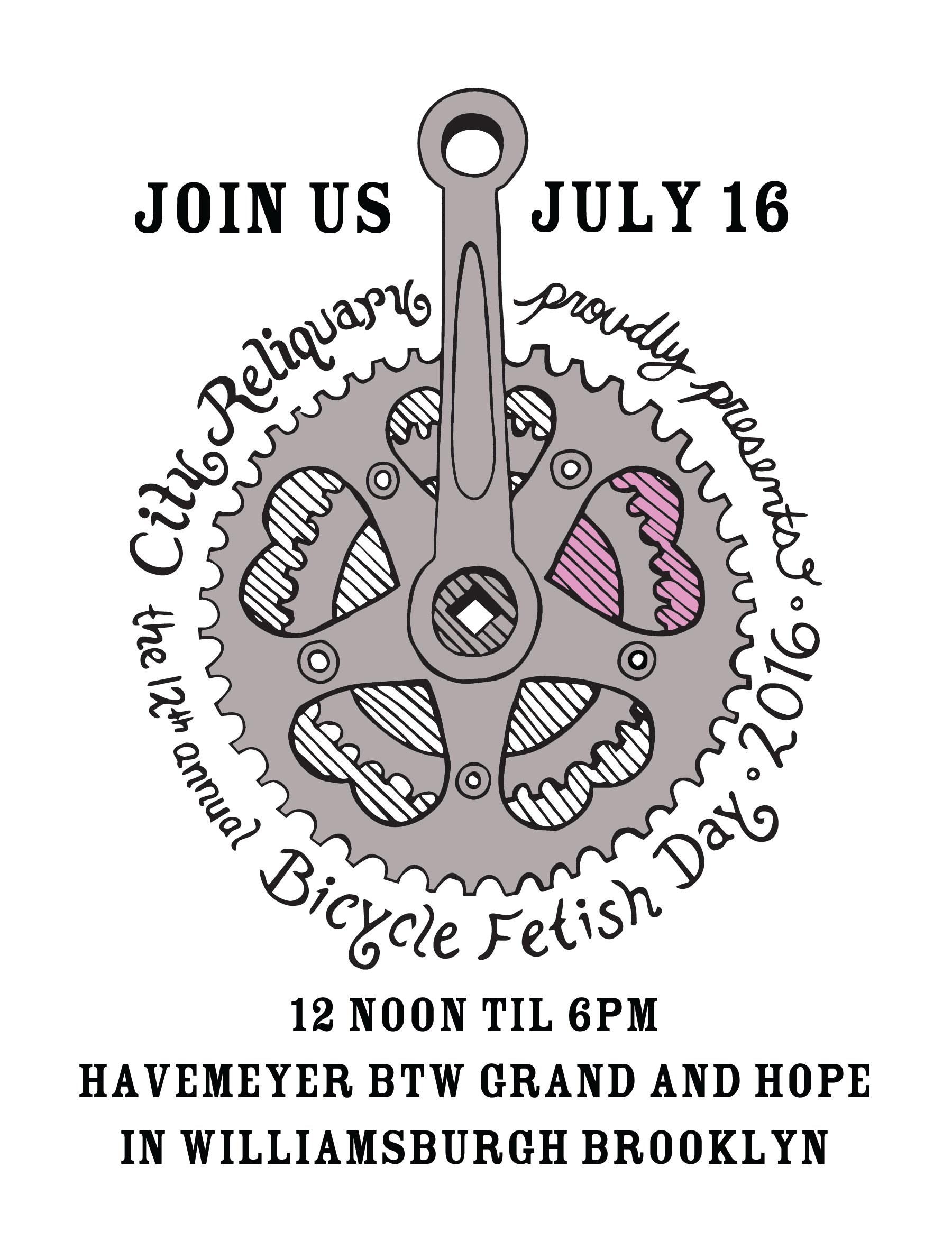 Calling all bike collectors, builders, activists, shops, attire designers, community groups and all-around BIKE NERDS…
The City Reliquary is gearing up for Bicycle Fetish Day 2016!! Our 12th annual block party for bikes will take place on Havemeyer St. between Hope and Grand Streets Saturday, July 16, from noon to 6 PM.
Get ready for:
Badass bike skills!
Locally made boutique bike wares!
Bike advocacy info booths!
AND
"BEST BIKE" COMPETITIONS! CATEGORIES:
2:45 best vintage bike
3:15 best mutant bike
3:45 best commuter bike
4:00 kids prizes
4:15 best handmade bike
4:45 best small wheeled bicycle
5:15 worst bike
5:45 best in show
BRING YOUR BIKES! GET THOSE PRIZES!!
Our grill will be going at full capacity, and live sets by DJ Harry Ballz and DJ Dirty Finger will get you dancing in the street! Self-avowed bike nuts, don't miss this yearly celebration of all things bicycle!!
Interested in having a table to sell/show off your stuff? Contact Bill Scanga at [email protected]
SEE YOU THERE, BIKE NERDS!!!!!!!!!!!