Exhibition Hall
Tower Records: The Twin Towers on LP
September 14 – October 1
At The City Reliquary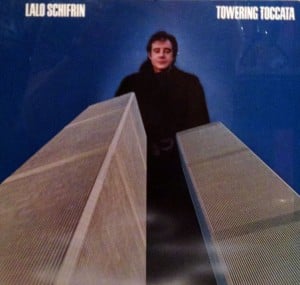 Tower Records is an exhibition of Harry Rosenblum's "Twin Towers" record collection, which consists of more than 30 record covers that feature representations of the World Trade Center in lower Manhattan before the September 11th, 2001 attacks.
The exhibition will highlight some rare and unusual album covers and a listening station will be available.
Harry Rosenblum, co-founder of the Brooklyn Kitchen in Williamsburgh, Brooklyn, began collecting records that included representations of the Twin Towers before September 11, 2001. His collection took on a whole new meaning post-2001. Through this exhibition The City Reliquary hopes to connect New York City's past and present, celebrating the preservation of our shared history.
Twin Towers runs from from September 14th – October 1st, 2013.