Wednesday, July 12 at 7:30 pm (show at 8)
Join the Poet Laureate of West Hollywood Brian Sonia-Wallace and friends from the NYC Poetry Brothel for an evening tangled in poetry celebrating the release of Maze Mouth (Moontide Press). Expect a trap, a ball of thread, and red flags aplenty as we navigate a maze of words and emerge…not wiser, but weirder.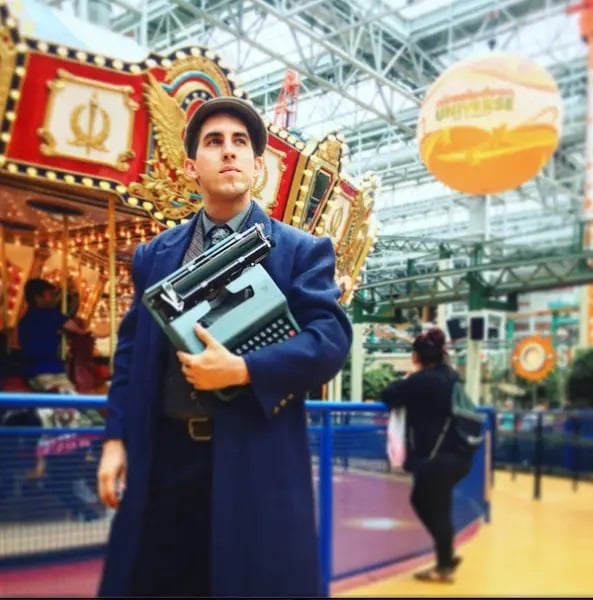 Raw–as in haunting, but also as in, no condom–West Hollywood City Poet Laureate Brian Sonia-Wallace's culminating laureate project Maze Mouth traces the year he lost his father and moved to a gay mecca. Expect human pups, apocalypse salesmen, orgy fish, and an insatiable, sushi-eating Death.
There will be two "wild card" open mic slots. Email [email protected] with interest.
Additional readings by Emi Bergquist, Anna Genevieve Winham, Kyle Studstill, and N.O. Moore.